We have revealed our mascot's names!! Shout out to our StuGo for putting on an AMAZING homecoming assembly and reveal. Thank you to our guest speaker Martha McSally for announcing our mascot's names and to our A10 pilots:
Captain Cristian Alvarado - Perro
Captain JayP Fullam - Pistol
Captain Daniel Rondez - Lima
Captain Brendan Crouse - Panchito
Captain Rex Ritchie - Boots
Major Haden Fullam - Gator
Major Doyle McIntosh
from Davis-Monthan Air Force Base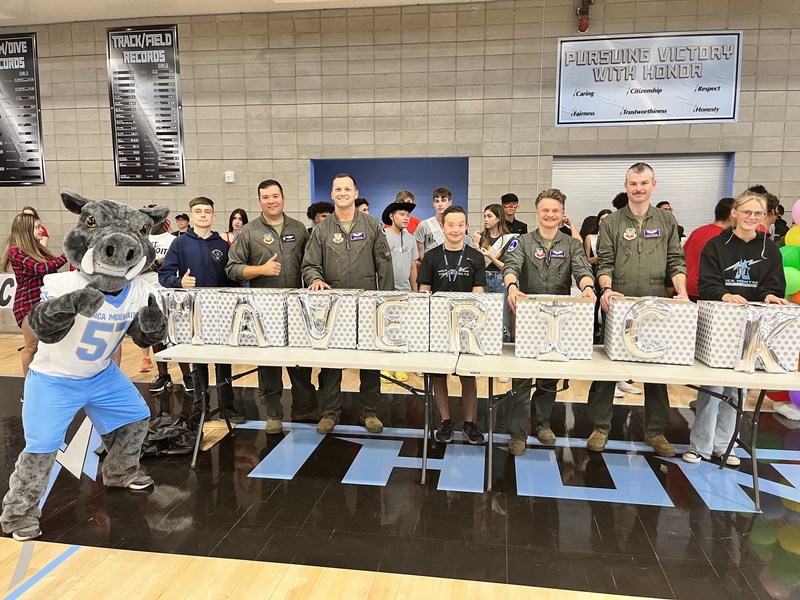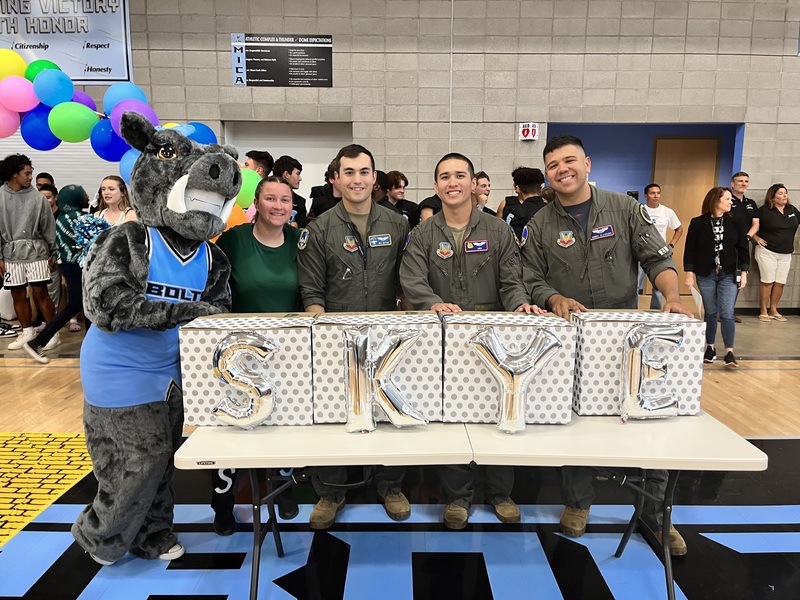 ….We are proud to announce
Maverick and Skye!!!
Follow our Facebook for more photos and videos: Mica Mountain High School